Board of Trustees
The Board of Trustees are elected in accordance with the Education Act 1989.
Board meetings are held in two parts. All members of the public are welcome to attend the first part of the meeting and details of these are available in the Events Calendar. If there are confidential matters that need to be discussed, following the public part of the meeting the Board moves into "committee" and this section of the meeting is only open to the Trustees and the Principal.

Annette Gittos
Chairperson
Annette has been a Board of Trustees member of Newtown School since 2012 and has contributed to several areas while serving on the board, including chairing the Finance and Property Committee and working alongside the Principal to write the school's charter and strategic plan. Along with the role of Chair, Annette is a member of the new building design project team. She has found it a rewarding experience being on the Board and working alongside other parents and the staff in the Newtown School community.
Annette's background is in economic development and currently works in International Relations for the Ministry for Primary Industries.
Victoria Esson works as a senior manager at Museum of New Zealand-Te Papa Tongarewa. She has two girls at Newtown School, Billie in Te Whānau o Waitangi and Trixie Belle in Te Whānau o Harakeke.
As an ex-teacher, who has experience working with the New Zealand School Curriculum, she is excited to see the impact that innovative learning environments are making to teaching and learning. She is keen to see how students can increasingly be empowered to be active agents in their own learning while working with families to better integrate home, school and the community as sites for authentic learning.
She is also committed to ensuring that Te Ao Maori and te reo Maori become an everyday skill for all learners at Newtown.
Victoria is responsible for the monitoring of the financial  performance and property management functions of the Board. She is also on the Health and Safety and Community Engagementsubcommittees.

Mark Brown
Principal
I am proud to be the Principal of Newtown School as it rebuilds itself towards a future-focussed, 21st century learning community.
I have been a principal for 30 years with24 years at Victory Primary School in Nelson. Prior coming to Newtown, I was the Region Manager for the Ministry of Education – Nelson Marlborough West Coast. I was then appointed as Chief Advisor of Schools and Communities for the Ministry of Education.
Bernadette, my wife, and I have six adult children and five grandchildren.
I believe, we will transform our school into an innovative teaching and learning environment with the Board of Trustees, staff and community working collaboratively.
Kelvin Harper
Staff Representative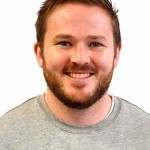 Since moving to Wellington from Invercargill in 2010, I have been teaching here at Newtown School. I have taught from year 1 to year 6 and love the challenge the different year levels bring. In my spare time I enjoy getting active and being involved in a range of activities including rugby, mountain biking and tennis.
Julie Bennett
Julie has three daughters who attend Newtown school.  She is committed to equal opportunities for all children at the school so that they are able to develop into the best that they can be.  She would also like to ensure a safe and healthy school environment and is on subcommittees responsible for the schools new build as well as ensuring existing buildings and grounds remain safe.
Professionally Julie has a PhD in public health and works part-time as a Research Fellow for He Kainga Oranga/Housing and Health at the Wellington branch of Otago University.
Daniel Petersen
Daniel has a daughter who started at Newtown School in the Ngāti Kotahitanga class in 2016 and he loves to show his support of the kaupapa and the whānau by being a parent representative from the Māori immersion class.
Daniel believes in the vision and values of Newtown School and enjoys  the opportunity to be a part of the decisions that will help us achieve our short and long term goals. He brings to the table a perspective as a parent and passion for Te Reo Māori and Te Ao Māori teachings. He is driven to see the right decisions being made for our Ngāti Kotahitanga students.
Ngā mihi ki a koutou te whānau
Lucy Kebbell


Lucy is the mother of two Newtown School kids – Estella and Sylvie. Her background is in law but she now works at her family business, Commonsense Organics.  She is passionate about improving learning outcomes for all kids enrolled at Newtown School and ensuring that each child has the best possible experience while at school.
In 2013, Lucy helped establish the parent/whānau group (FANS) and has been serving on the Board of Trustees since 2014.  She is on both the Policy and Community Liaison committees of the current board.
Please feel free to approach her to discuss either of these areas or anything else relevant to school governance.   She'd love to hear from you!
If you would like to get in contact with the Board of Trustees please email chair@newtown.school.nz 
Newtown School Policies & Annual Reports
Newtown School Policy Framework
Health & Safety Policies and Procedures
Newtown Child Protection Policy
Board of Trustees 2015 Annual Report
Meeting Minutes
2018
2017
2016
Newtown School Financial Statements