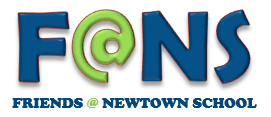 Kia ora! Welcome to Friends @ Newtown School (or "FANS") – a group set up for the Newtown School community to support and interact with the day to day operation of the school. FANS is managed by parents and caregivers and everyone is welcome to get involved.
So what is F@NS all about?
SUPPORTING OUR KIDS
FANS believes that a student's readiness for learning is increased by having strong links between home and school. As parents and caregivers, we are our kids' first teachers and they look to us to make sense of the world. By being part of FANS we can support their education by bringing two of their most important environments – home and school – closer together.
A SENSE OF BELONGING
FANS promotes the idea that all whānau/families should feel a 'sense of belonging' while our kids are at school. By getting involved you can help your kids feel a greater sense of belonging and this will mean they are better able to achieve to their best. It's also important for us all to be able to have a say over what goes on in the school and that there is a way for our views to be listened to and discussed.
GET INVOLVED
There are many ways for whānau/families to participate and contribute to our school.  FANS has four main focus areas:
Supporting school events (such as the Disco and the Food Fair);
Good communication between the school and whānau/families;
Providing volunteers and assistance when the school needs help such as working bees or people with specialist skills; and
Fundraising, to provide additional educational resources for our kids.
SCHOOL ENRICHMENT
FANS believes our school is greatly enriched by the support, participation and contribution of its whānau/families.
We are all from different backgrounds and cultures and this is at the heart of what it means to be part of the Newtown School community. The many different experiences, beliefs and perspectives we all bring are a wonderful resource for our school and we would love to see as many people as possible involved in FANS so we can share and grow our understanding of each other's worlds.
This group is for everyone and there are lots of different ways in which you will be able to participate – of course we would love to see a lot of you at FANS meetings but if meetings are really not your thing don't let this put you off from getting involved – attendance at meetings is definitely not compulsory!
To join the FANS mailing list send us an email at friends@newtown.school.nz and check the events calendar for details of our next meeting.