Our School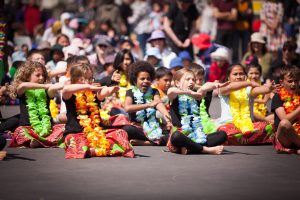 Newtown School is a vibrant, culturally diverse school dedicated to providing our students with a wonderful experience throughout their primary school years.
We cater for students in Years 1 to 6 and we also offer a Te Reo Māori immersion class, Ngāti Kotahitanga, for students in Years 1 to 8.
We aim to provide a learning environment which values cultural identity, encourages personal achievement and develops life skills in readiness for an ever changing world.
Te Kura o ngā Puna Waiora  library, new buildings, play spaces and an indoor, heated swimming pool. When possible we make use of resources in the community and have frequent trips to Newtown Library, community gardens and parks. School trips are taken to the wider community like Te Papa, City Gallery, Tangi Te Keo (Mt Victoria) and Wellington Zoo to support current learning topics.
­­Students are encouraged to participate in a wide range of school supported activities during and after school. These vary depending on the capabilities of the current teaching staff and the availability of coaches but can include activities such as netball, mini polo, basketball, kapa haka, choir and dance. There are also private providers of piano, drums and guitar who give lessons during class time for a fee.
School hours and breaks
| | | |
| --- | --- | --- |
| 9:00 am | | School starts |
| 11:00am | 11.20am | Morning tea break |
| 12:45pm | 1.40pm | Lunch Break |
| 3.00pm | | School finishes |
We recommend that you have your child at school at least 10 minutes before the first bell; this gives your child time to hang up their bag, put their book bag and reading books away and have a play and catch up with their friends.