PB4L
Newtown School recognises the vital importance of a positive school culture, and how it impacts our learners wellbeing, engagment and learning. Newtown School has been a PB4L school since 2010. PB4L is fully integrated across all whānau at Newtown School and promotes a positive, safe and respectful learning environment for all, while explaining the schools expectations of behaviour.
Our community helped identify and develop a set of values that underpin our positive school culture. These values are a clear and powerful statement about: value of relationships, how the values thread through teaching practices, what does this mean culturally, impact and outcomes for students, high expectations etc
Teaching approaches that consistently have a positive impact on learning and behaviour.
Children are given Cards of Awesome throughout the week for demonstrating our school values. They are acknowledged at 3 milestones; collecting 20, 50 and 100 Cards of Awesome within a school year. We aim to foster a sense of community and belonging by holding whole school rewards when Cards of Awesome targets are reached.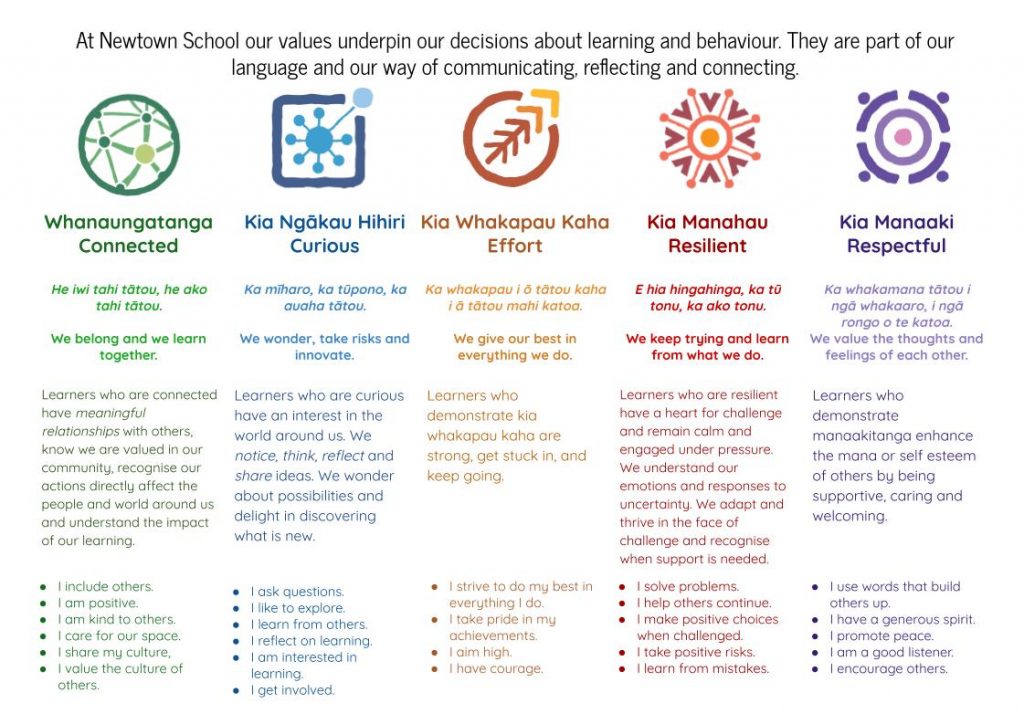 Restorative Practice
At Newtown School we view restorative practice as a way to bring people together, and we focus on helping our learners put things right rather than taking a punitive approach. Restorative Practice is an approach we take to complement and support our PB4L philosophy and school culture.